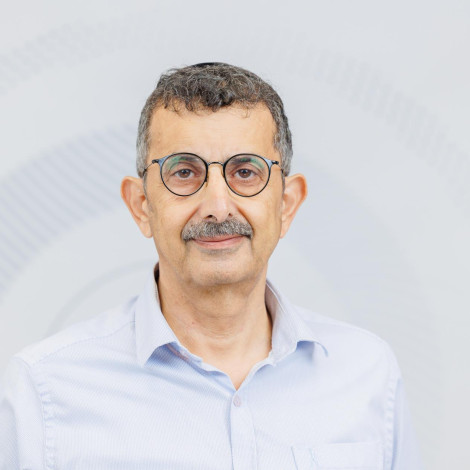 Prof. Zohar Amar
Email
Zohar.Amar@biu.ac.il
Office
Faculty of Jewish Studies 410, Room 228
Reception Hours
Tuesday 8:30-9:30 by appointment

CV
Research

Research

Researcher and senior lecturer in the Department of Land of Israel Studies and Archaeology. Served as head of this department 2004-2005, 2009. Director of the Unit on the History of Medicine, the Rivlin Institute for the Study of Eretz Israel and its Settlement, a joint project of Yad Ben-Zvi and  Bar-Ilan University (2002-2003). Member of the editorial board of  several scientific journals and author of many monographs and books. 

Fields of research and teaching

History of Science in Ancient Times (particularly in Jewish sources); Agriculture; Material Culture and Everyday life in the Middle Ages; the history of medicine and ethnopharmacology. Generally these are multi-disciplinary studies involving cooperation with researchers in the fields of the natural sciences, Arabic linguistics, history, and archaeology.  

Major research carried out in recent years

Documents of the  Cairo Geniza as a source of knowledge about practical medicine in the Middle East  of medieval times; study of pigments in ancient textiles and ancient paper; the Kermes oak coccid as the source of the scarlet pigment 'tola'at shani' , traditional herbal remedies of the Ethiopian Jews, and documentation of the kashrut traditions relating to various animals in Jewish communities around the world.
Publications
Last Updated Date : 11/01/2023